Production
Krekenava's branded meat products meet the needs of even the most discerning consumers. Our product range includes fresh, frozen, minced meat, offal, as well as cooked, smoked, cured and marinated meat products. Today we offer more than 400 different products: cooked pâtés, polony and frankfurters, hot-smoked sausages and viennas, cold-smoked and cured sausages, and dried products. We produce the highest quality products from carefully selected raw materials. We also have separate product lines: Kai norisi MĖSOS, Dūzgės, Grynuoliai, Bajorų, Krekenavos Tosty, Be E, also Kids and Pasaka products designed specifically for children.
Krekenava's products have won numerous awards: in the Lithuanian Product of the Year competitions organised by the Lithuanian Confederation of Industrialists, the Mėsingos product line of sausages won gold medals in 2012 and 2013. The 2015 award went to two products – Pulled beef and Pulled pork. In 2019, the gold medals were awarded to hot-smoked pork sausages Dūzgės and fresh Itališkos beef sausages with hard cheese and sun-dried tomatoes. In 2020, hot-smoked Bajorų ham was awarded the gold medal. At the official event organised by the Lithuanian Confederation of Industrialists, the Most Popular Product nomination was awarded to the dried Mindaugas sausage in 2015 and the cold-smoked Skilandinė sausage in 2018. Our products are sold in all major Lithuanian supermarkets and exported to almost 30 countries around the world.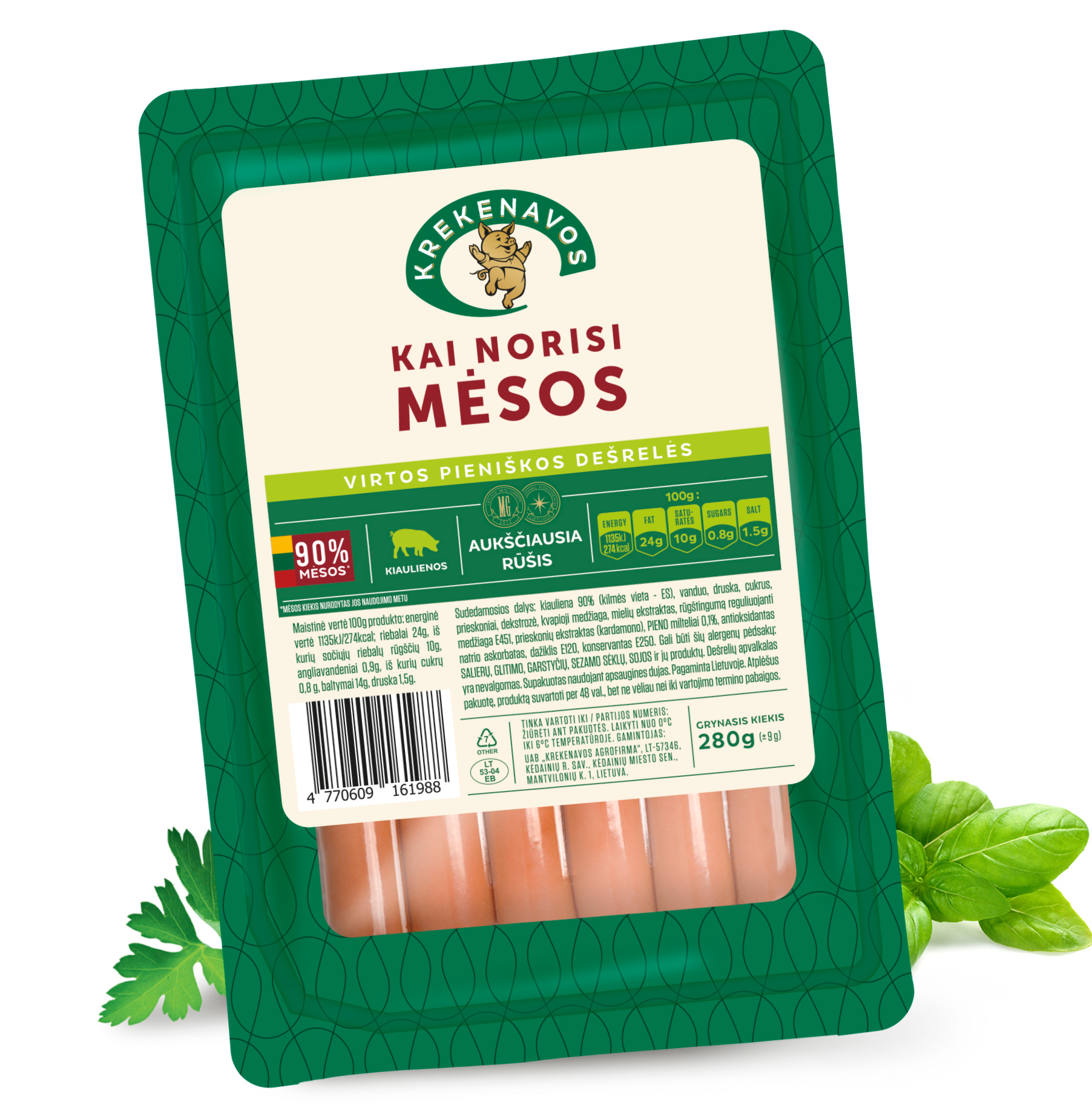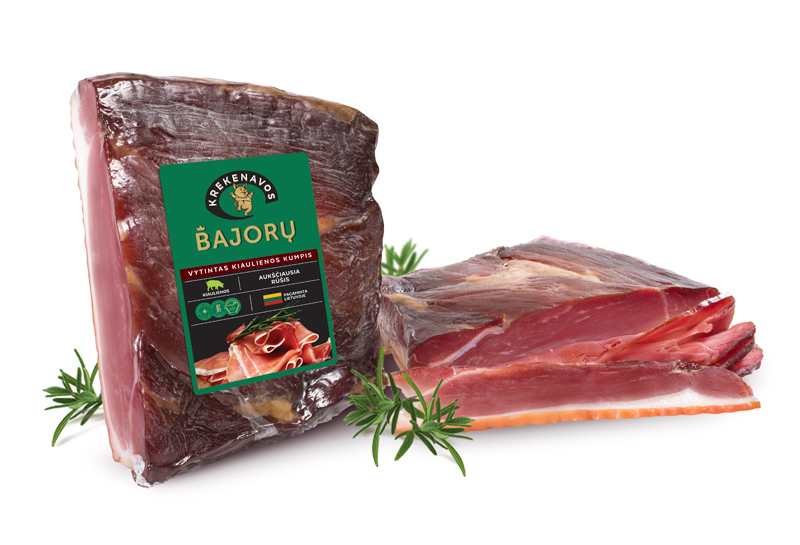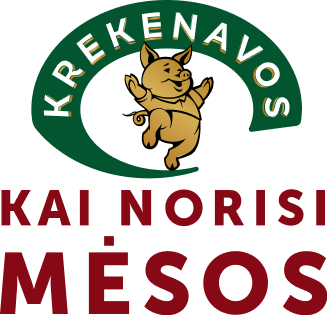 When you want MEAT – go for Krekenavos.
New quality standard for fresh meat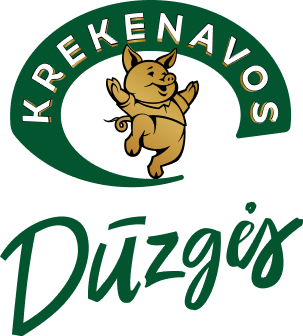 Taste nurtured by tradition